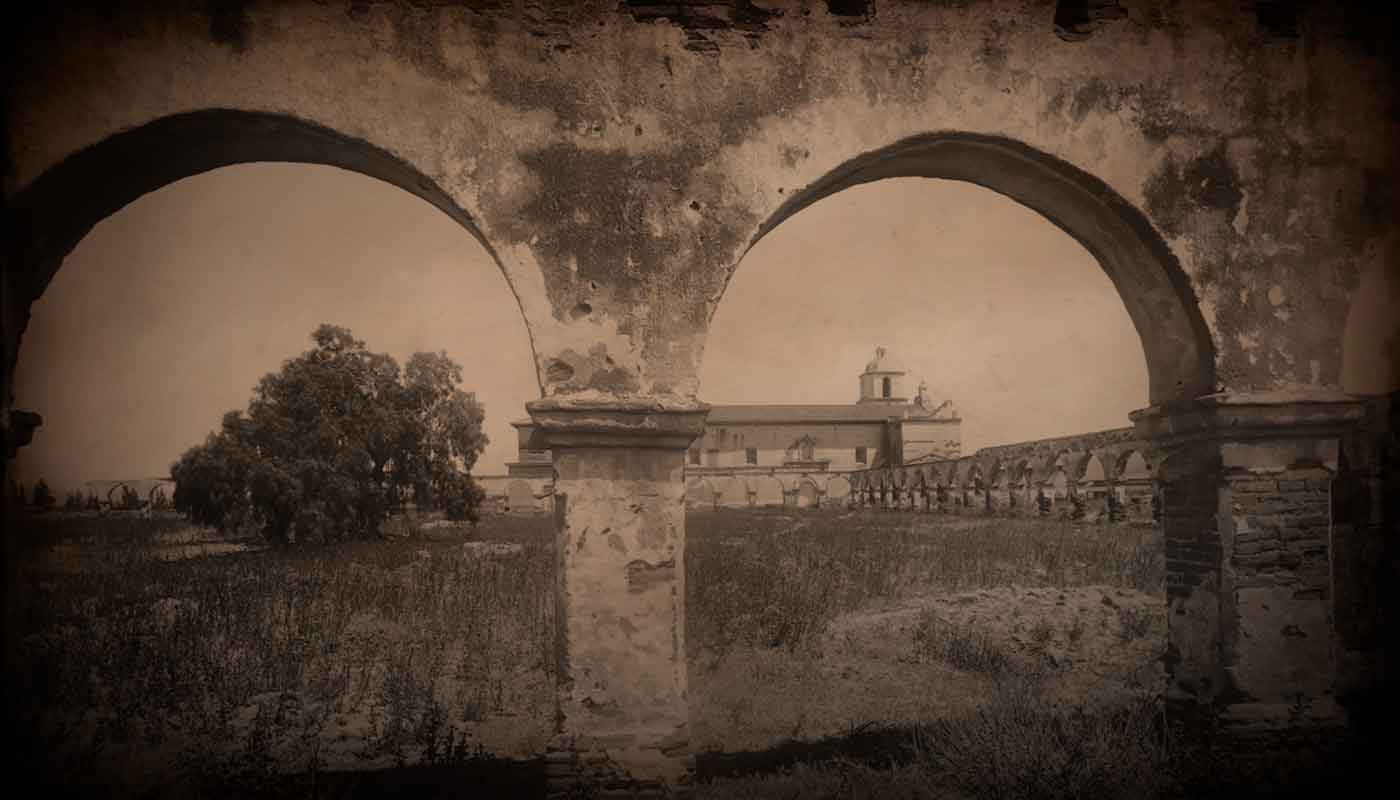 The founding of the San Luis Rey Mission brought local Native Americans to live at and
work for the Mission. What is now Vista became grazing land.
1798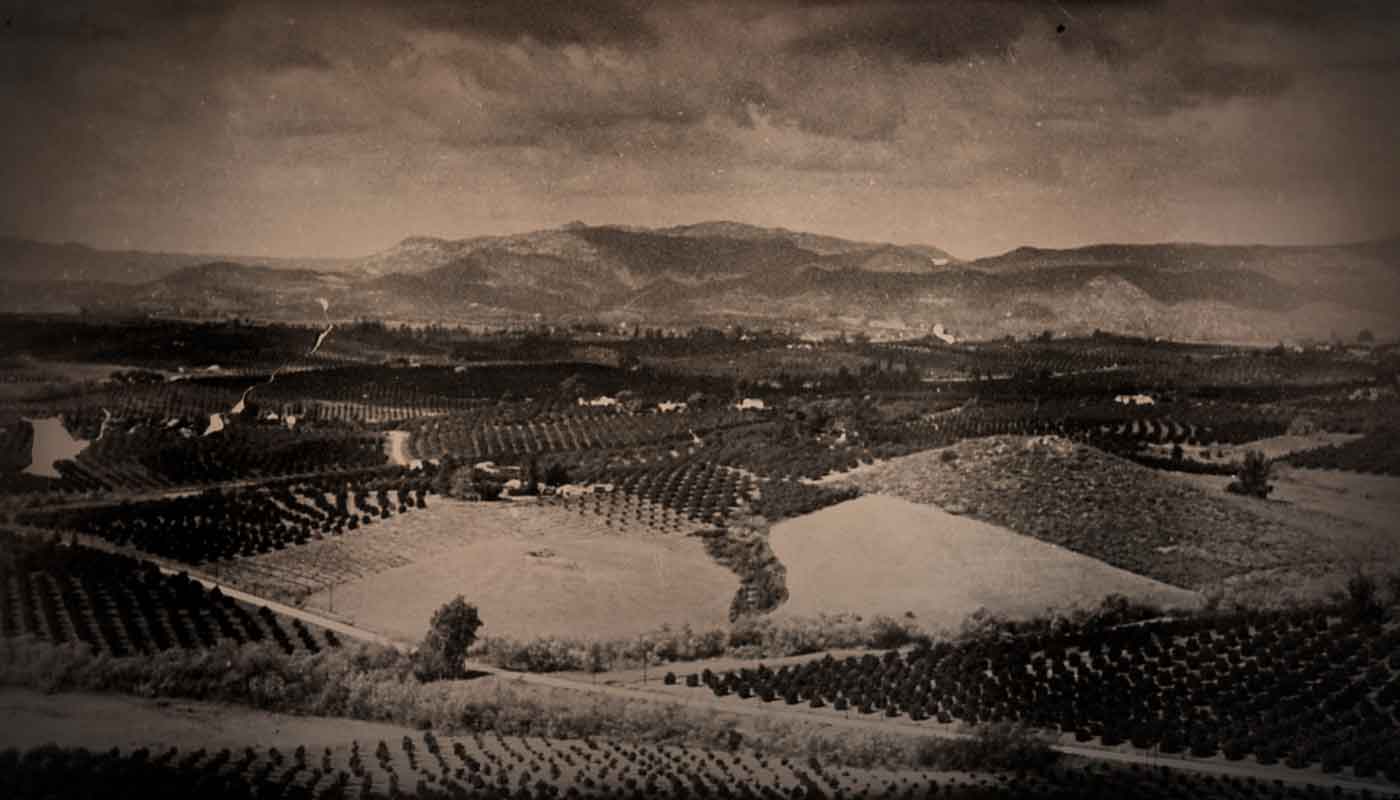 1835
The independence of Mexico from Spain granted land ownership to individuals and
ushered in the time of the Ranchos.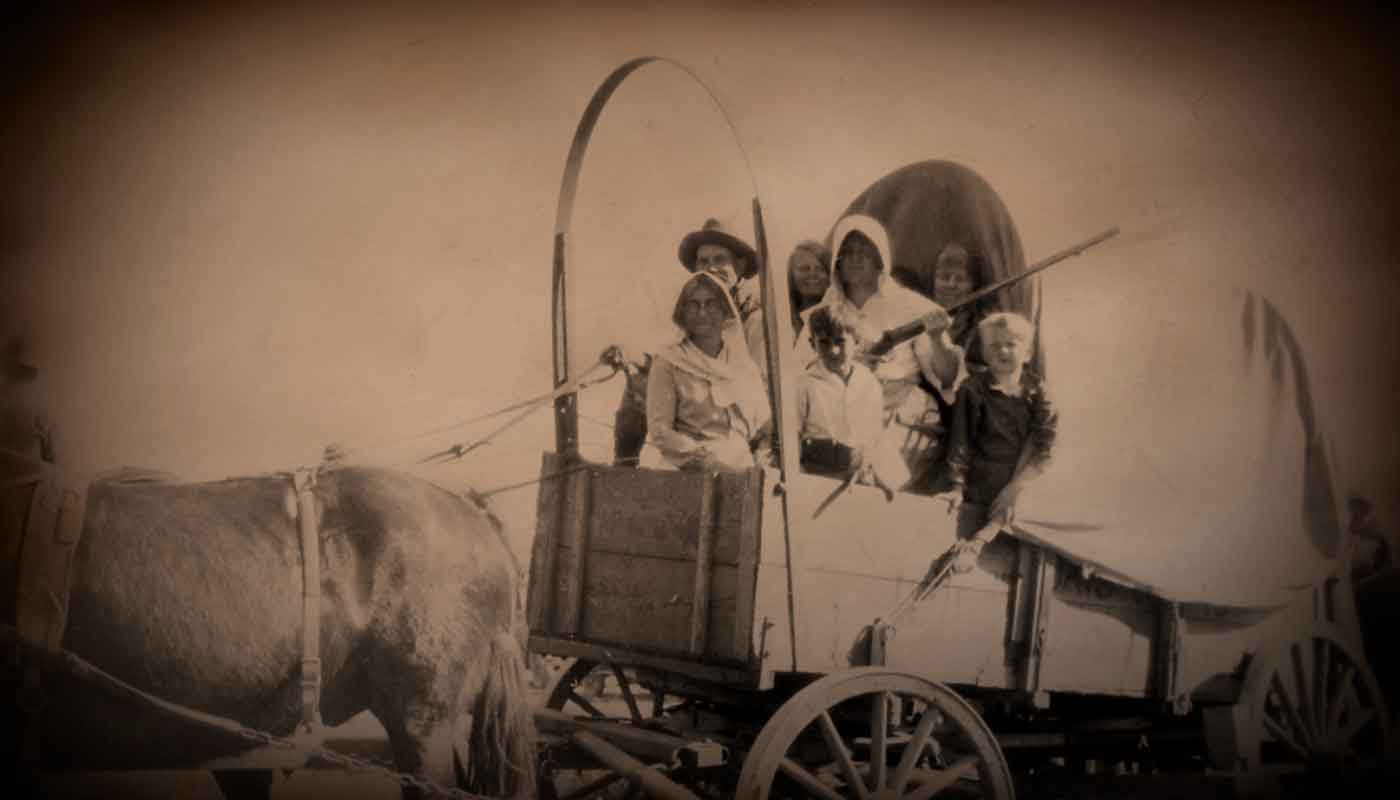 1845
Three ranchos were granted to Vista in this way...
Rancho Buena Vista Adobe, located in what is now the center of town.
Rancho Guajome Adobe, north of town on North Santa Fe Ave.
Agua Hedionda Y los Monos, in Shadowridge and Carlsbad.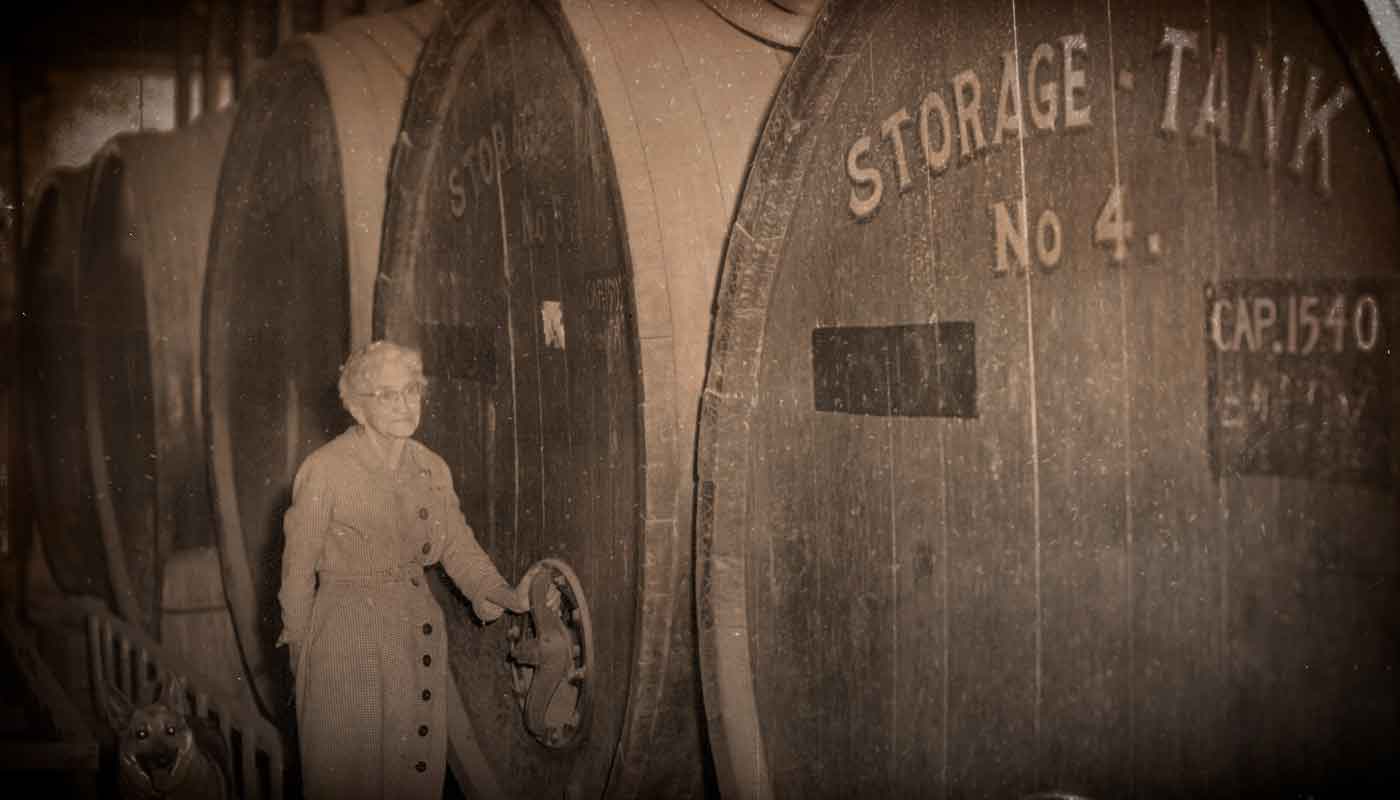 1879
Buena Vista Winery was founded by the Delpy family at the corner of Foothill drive
and East Vista Way. Most smaller Vista agricultural holdings failed due to the
scarcity of water in the Vista area.
1882
The founding of Vista Post Office by John Frazier gave Vista its name.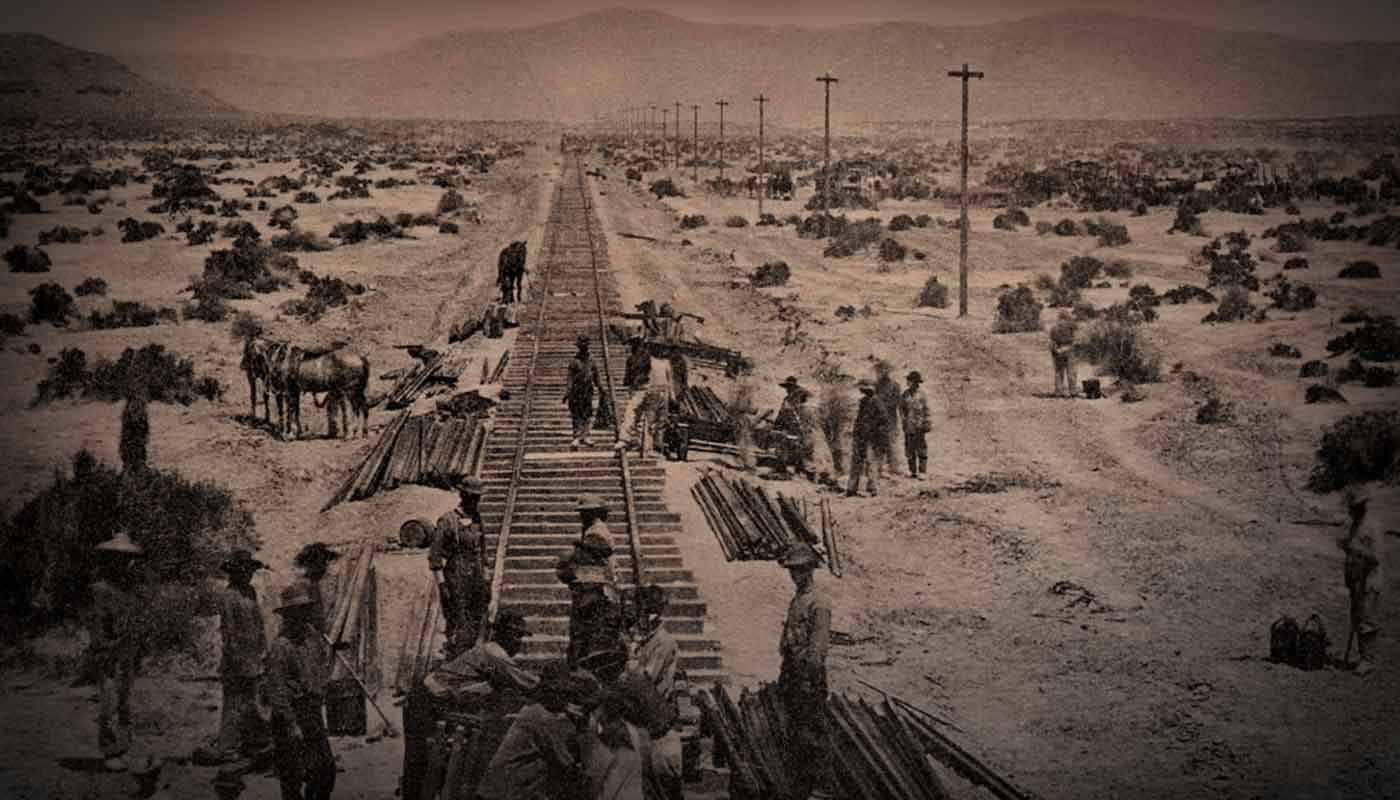 1887
The railroad was completed between Oceanside and Escondido, allowing crops
to be brought to the coast for shipping.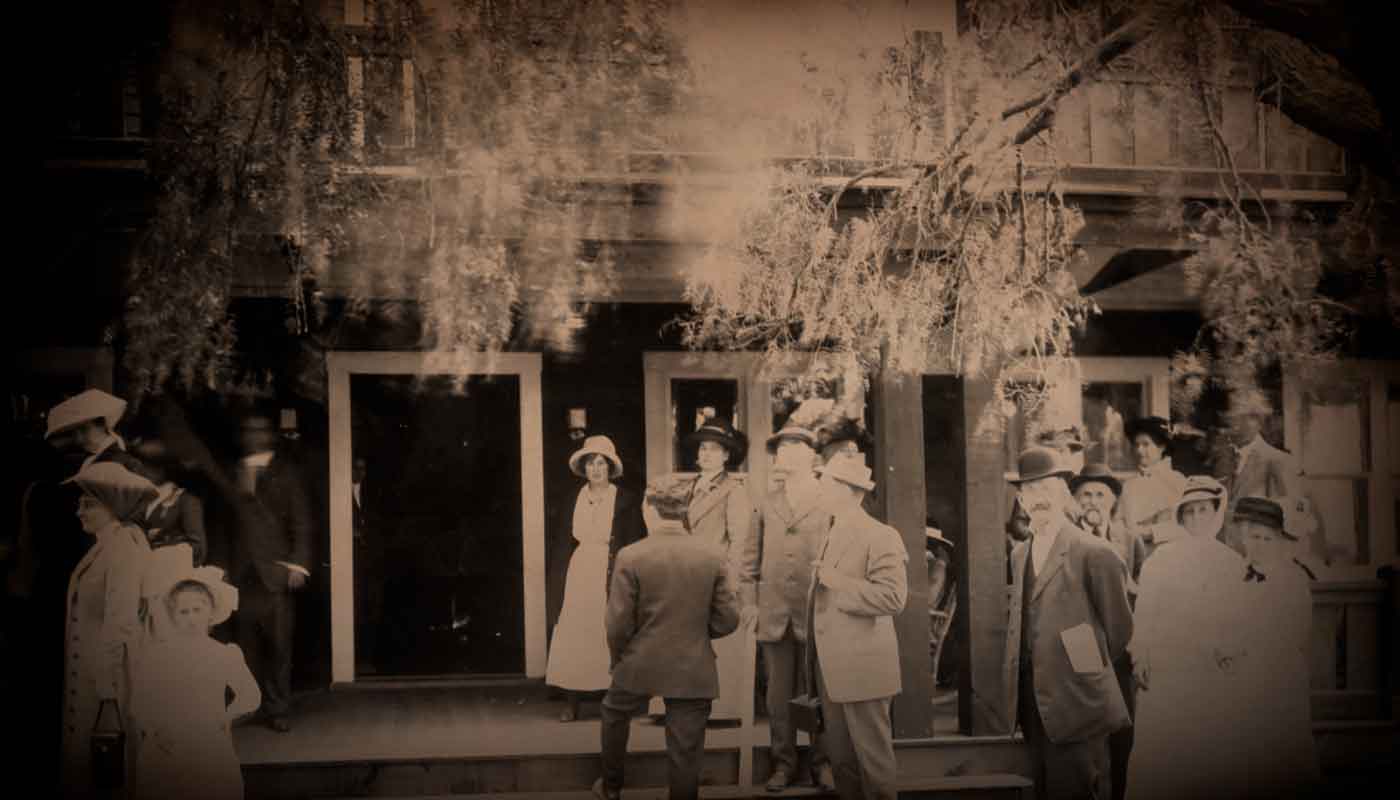 1913
The location of downtown was permanently set by the opening of Vista Inn at
the corner of Santa Fe and Main Street, and the train depot across the street.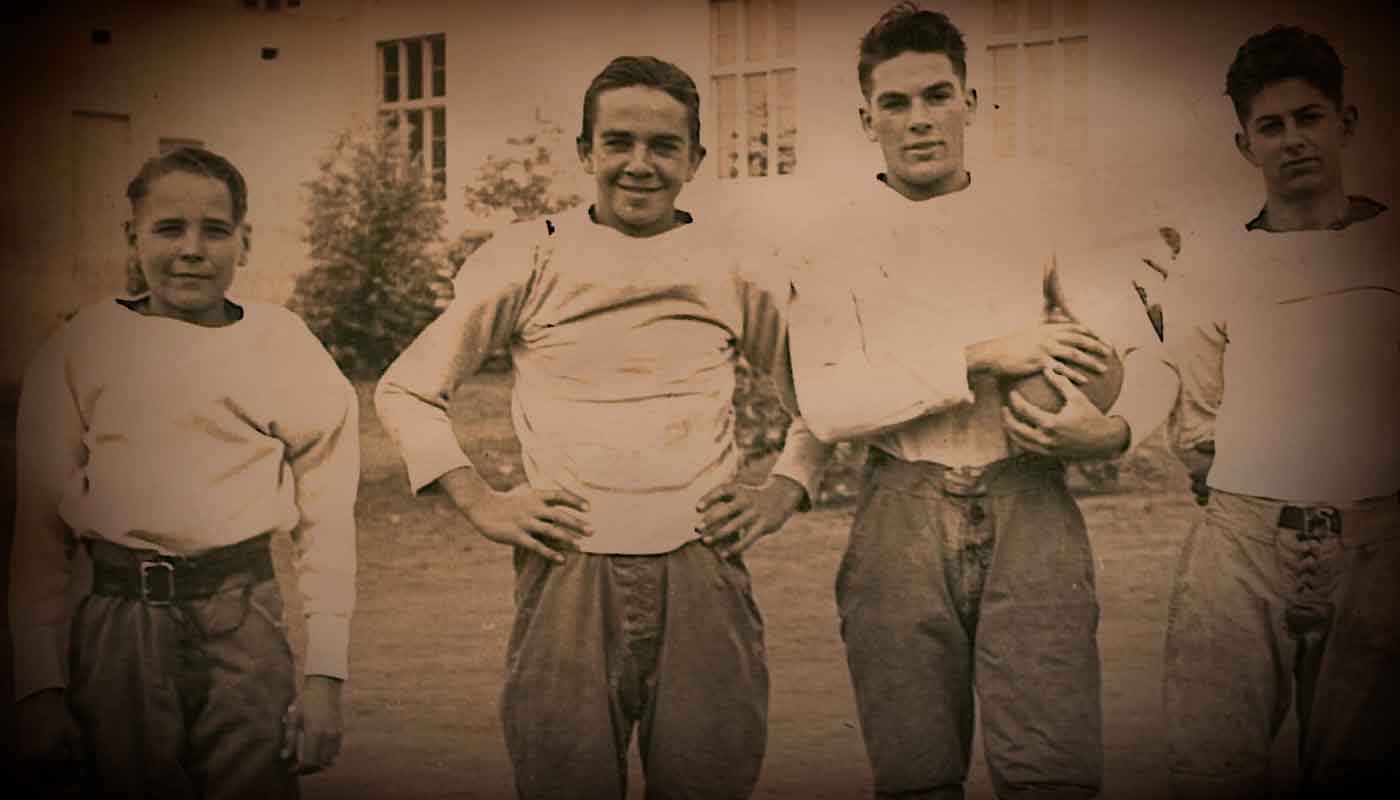 1917
The Vista Union School District was established with the combination of the Vista, Buena and Delpy districts.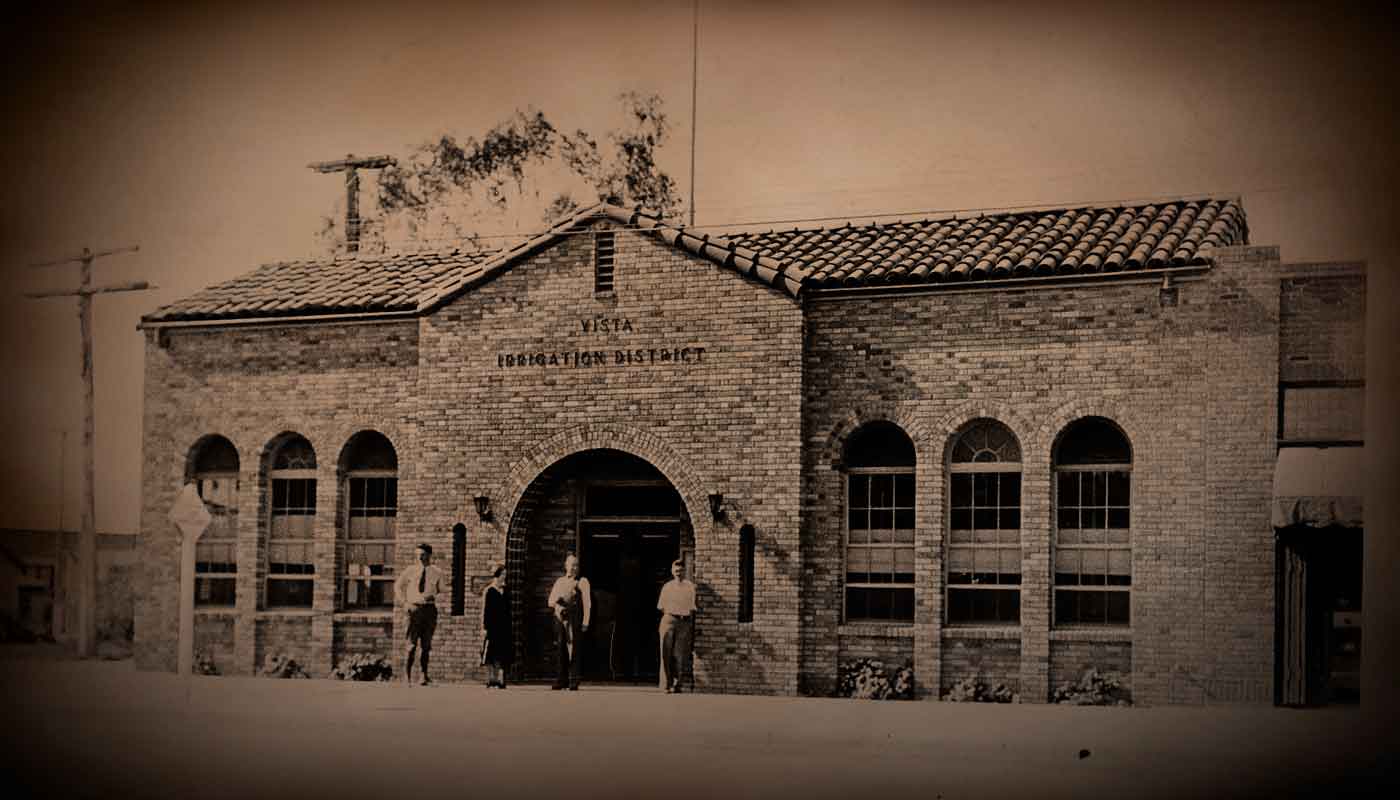 1923
Growth of the area required a better water supply than provided by the Vista after Company wells, and so
the Vista Irrigation District was created by vote of the people.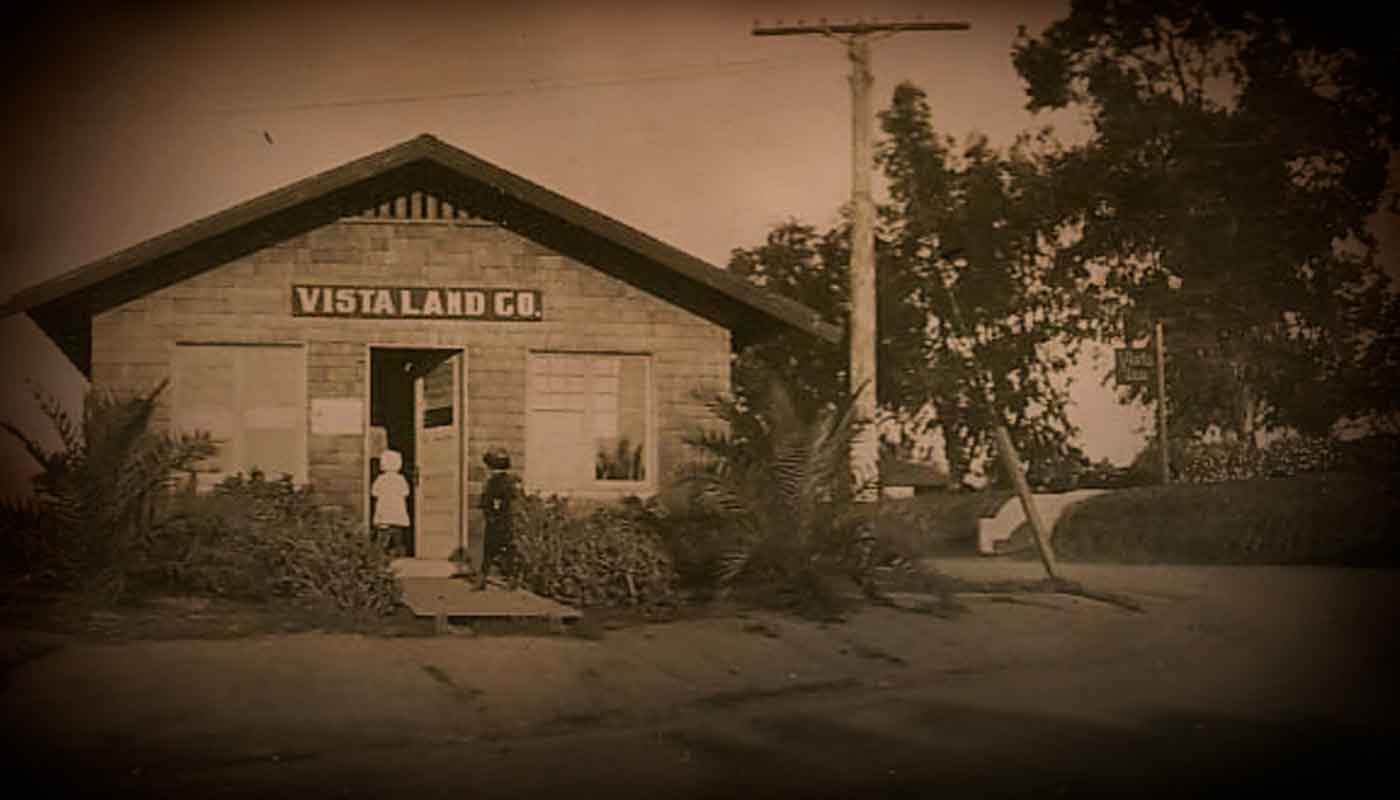 1926
After three years of construction, the new Lake Henshaw water supply was turned on, making
all subsequent agricultural, residential and commercial development possible.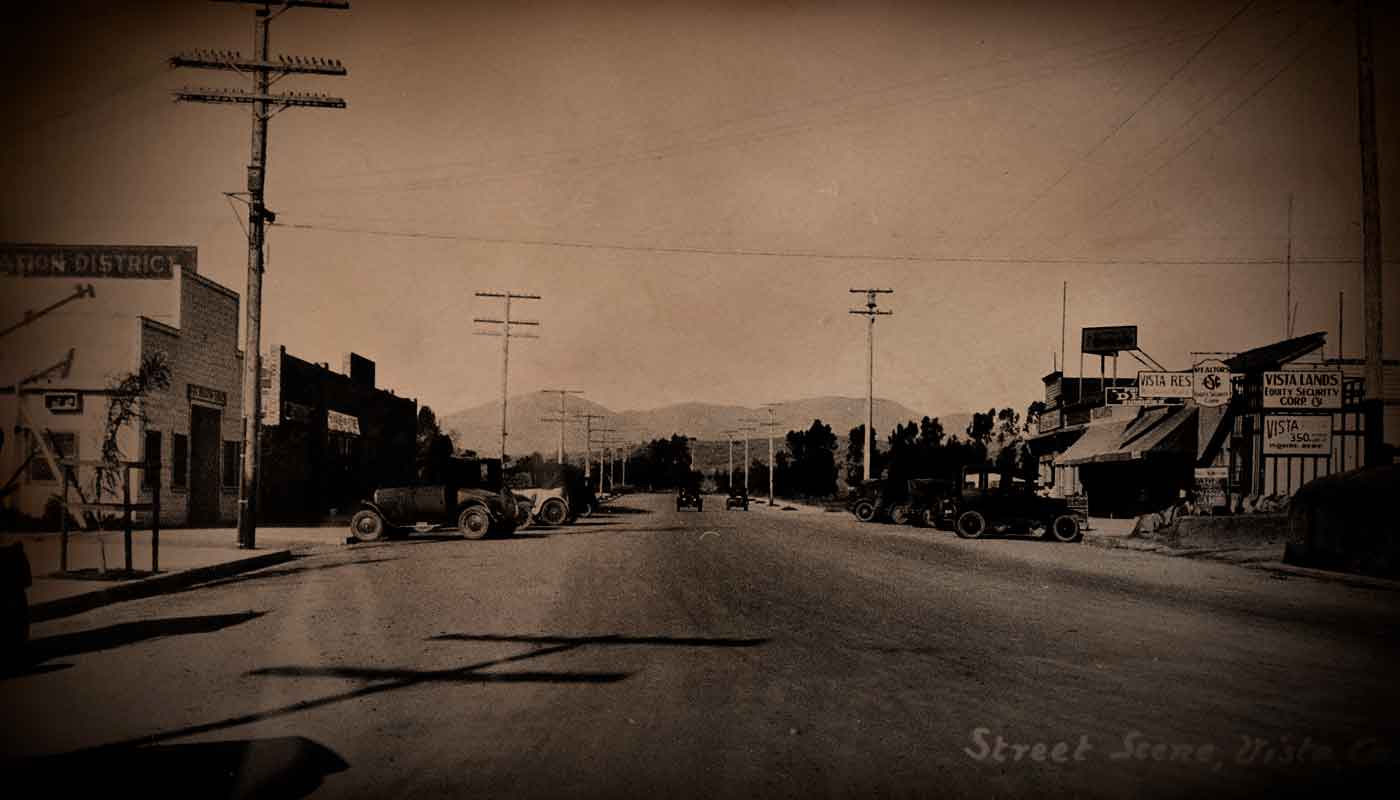 1936
Once the effects of the Depression abated, growth resumed and increased through WWII and beyond.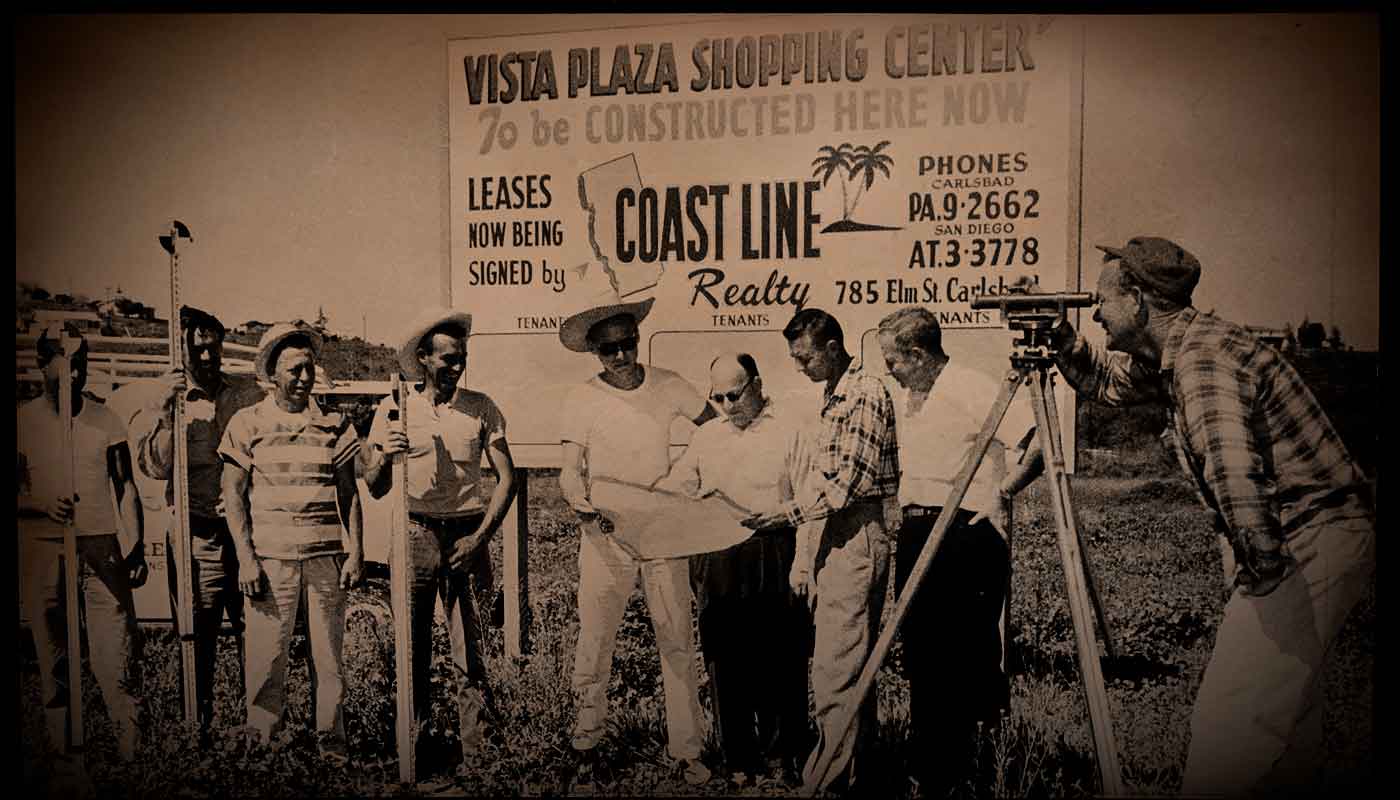 A population of 400 in 1926 grew to 19,000 in 1963, and more than 120,000 call Vista home today.
2017